RT 822 Højslev Lille Dansk format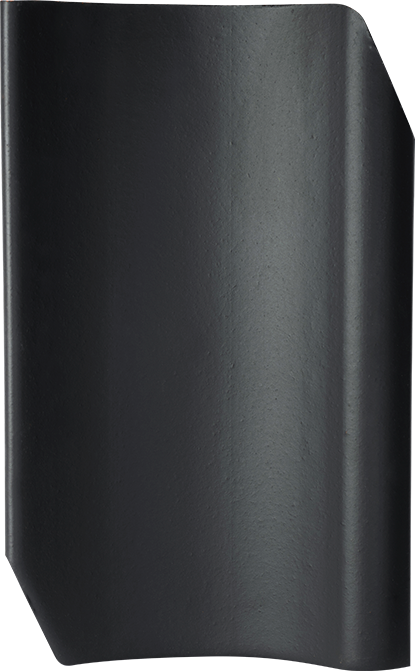 Anthracite engobed wing roof tiles
Anthracite engobed Højslev wing roof tiles are made of the same special clay mixture and burned at the same high temperature as the flawless red Højslev roof tiles.
The beautiful, silky-smooth dark surface is due to the careful engobing process.
The engobe - a fine-grained thin clay mixture applied to the tile before burning - gives a completely smooth, matte and reflex-free surface which is strongly dirt-repellent.
Højslev is classic roof tiles developed for Scandinavia's harsh climate. The roof tiles are produced on our brickworks in Højslev. The tiles are based on a unique clay mixture with slate-clay and burned in cartridges at 1050 ° C - a higher temperature than many other roof tiles on the market. The result is beautiful and indestructible tiles in distinctive colors and shapes.
Images show dry products photographed indoors and should be viewed as guidance only. Clay is a natural material which can therefore vary in surface, colour or tint. We always recommend ordering a sample as well as a visit to one of our many reference projects.