Exceptional architecture deserves the ultimate material
When bold ideas, great craftsmanship and worthy materials meet, exceptional architecture and unique spaces emerge. We believe that this requires bricks out of the ordinary. It requires small works of art.
Get expert guidance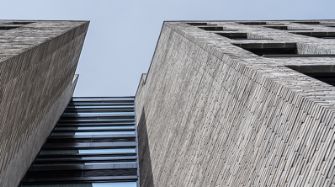 BRED BY NATURE. REFINED THROUGH GENERATIONS.
For more than a century, we have developed and sophisticated our products. Brick by brick. Here, sustainability is a given. Based on clay, unearthed from the ice age, burnt and shaped for unique perfection.
Get expert guidance
THE ULTIMA SERIES BEYOND STANDARD
Ultima is a series of waterstruck bricks in an exclusive long format. Each brick is a work of art. No two bricks are alike – but varies in surface and appearance. This creates a unique and distinctive expression in the brickwork – and adds a touch of edge to any architectonic piece of art.