Special bricks

It takes special materials to realise architectonic visions. That is why we produce special curved, angular and edged bricks to match your project.
Bricks are not necessarily rectangular squares. Today, bricks can have any shape, size and format. For that reason, we offer specially made bricks to suit and facilitate your project. Based on architect and developer requirements, we find the optimal method of production for the individual project, e.g. 3D printed moulds or by cutting and/or gluing bricks together.
Our special bricks have facilitated astonishing solutions across the globe, for example The Compton in London and Fyrstikkalleen in Oslo.
Welcoming soft curves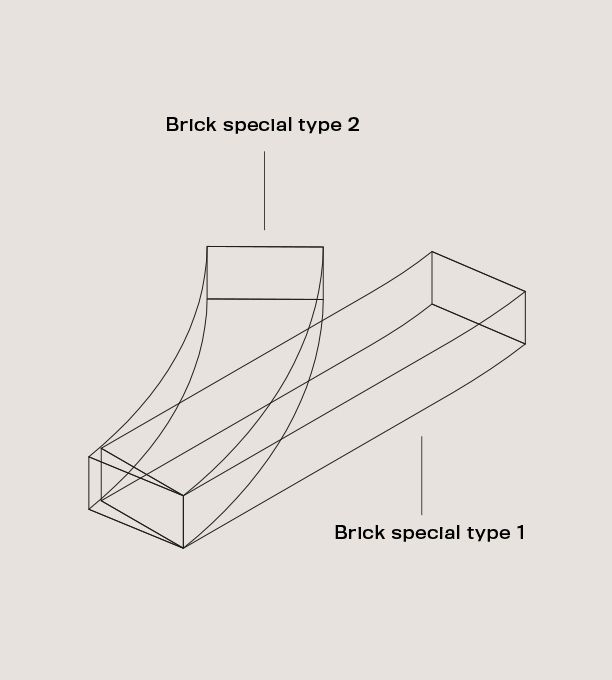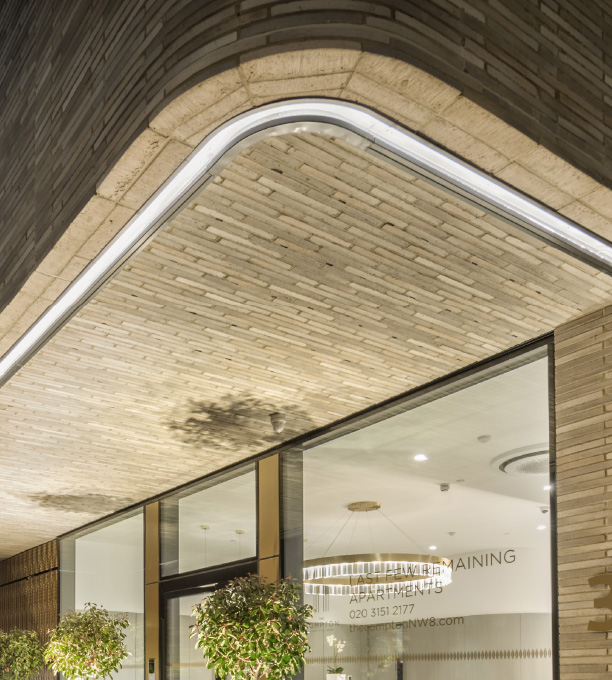 The Compton is a lavish building with grandiose architectural visions – located next to Regents Park in London. The drawings called for soft curves, geometric patterns and an amazing façade of cast aluminium.
The entrance is also quite special, it has soft and round corners and a curved brick ceiling that offers residents and guests a warm and inviting welcome.
We helped the architects from Simon Bowden Architects create special bricks that enabled the suitable entrance for the lavish building in Art Deco style.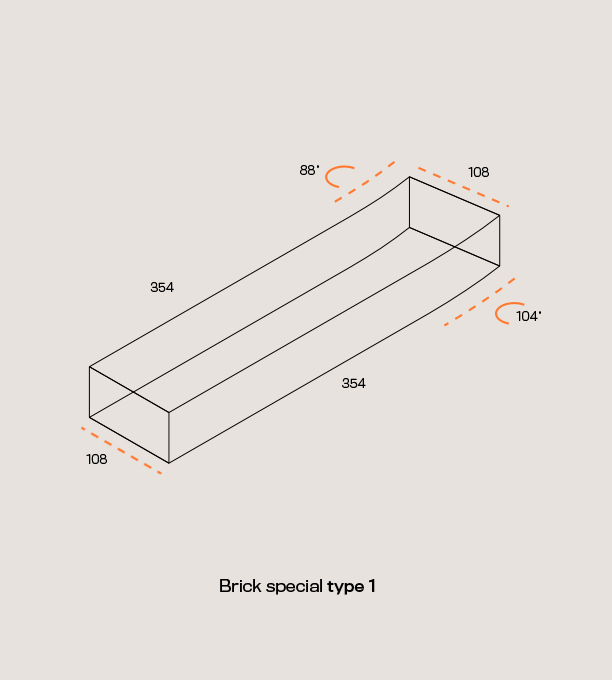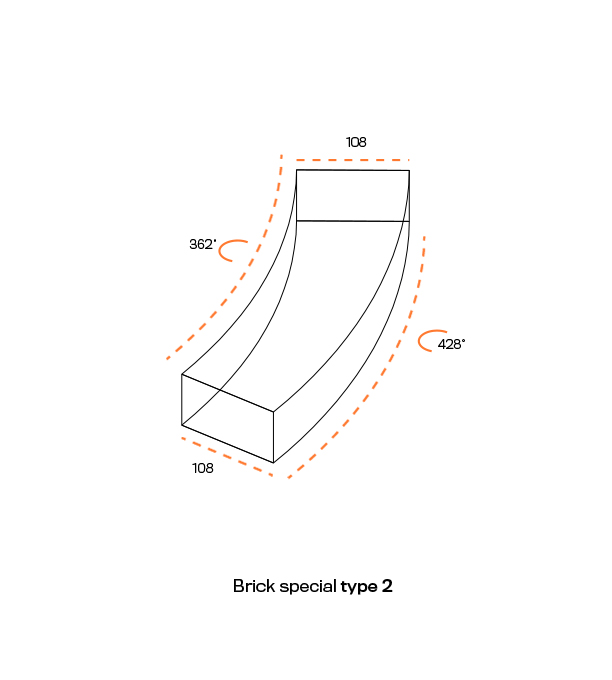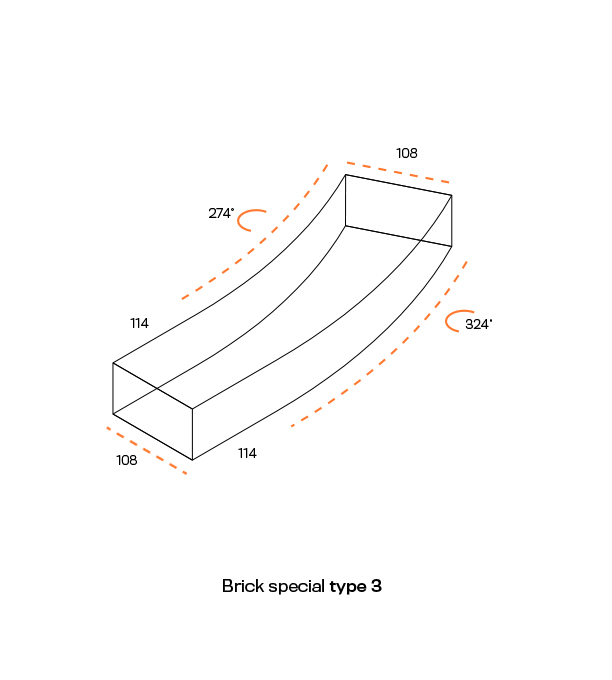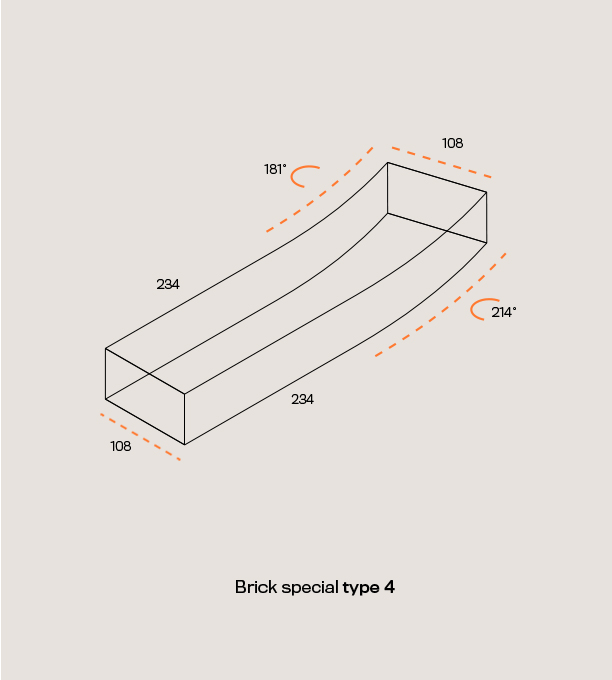 Fyrstikkalleen in Oslo is an ambitious and sustainable project with three sculptural office buildings, that creates special light as well as a significant but harmonic welcome to the domicile.
The building is iconic for many reasons. But the significant angled surfaces, that make up for classic corners provide a particular unique expression to the building.
We have helped Kristin Jarmund Architects and Vedal Entreprenør realize the project, as the large surfaces is facilitated and created with special bricks.