RT 807 Højslev Lille Dansk format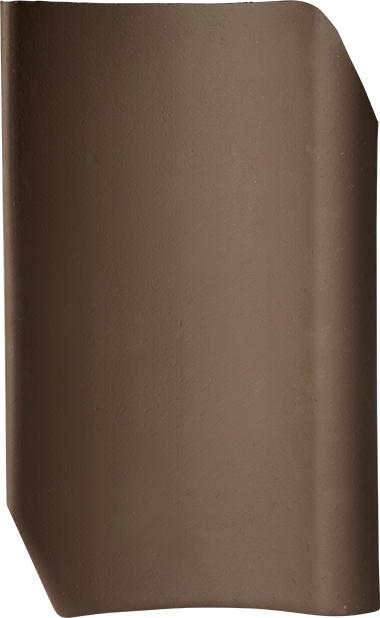 Brun vingetagsten
RT 807 Brun vingetagsten
Vingetagsten i Lille Dansk Format er et klassisk dansk tagstensformat.
Det lille format med ca. 14 sten pr. m2 gør tagstenen ideel til mindre tage og til restaureringsopgaver.

Højslev er klassiske tagsten udviklet til Skandinaviens hårde klima. Tagstenene produceres på vores teglværk i Højslev. Stenene er baseret på en unik lerblanding med skiferler og brændes i kassetter ved 1050° C – en højere temperatur end mange andre tagsten på markedet. Resultatet er smukke og uforgængelige tagsten i karakteristiske farver og former.
Images show dry products photographed indoors and should be viewed as guidance only. Clay is a natural material which can therefore vary in surface, colour or tint. We always recommend ordering a sample as well as a visit to one of our many reference projects.