RT 834 Laumans RheinlandVariabel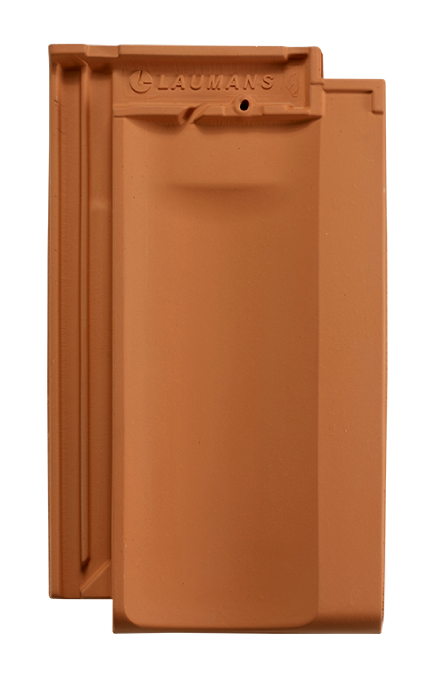 Natural red double interlocked roof tile
Rheinland Variable is a modern natural red roof tile. The mould was created when Bauhus and Functionalism through simplification and minimalist design broke with the historic styles.
Sleek, simple and aesthetically completely in line with the best in modern architecture.
The natural red interlocking roof tile makes for a watertight and strong roof. Rheinland Variable has a comprehensive accessory program.
Laumans is a German subsidiary of the Randers Tegl Group. For over 100 years, Laumans has been synonymous with glazed and engobed roof tiles of uniquely high quality. Laumans combines generations of attention to quality with innovative production methods. The result is a wide range of modern and exclusive roof tiles in strong glazing and engobes.
Images show dry products photographed indoors and should be viewed as guidance only. Clay is a natural material which can therefore vary in surface, colour or tint. We always recommend ordering a sample as well as a visit to one of our many reference projects.