RT 871 Laumans Tiefa XLTOP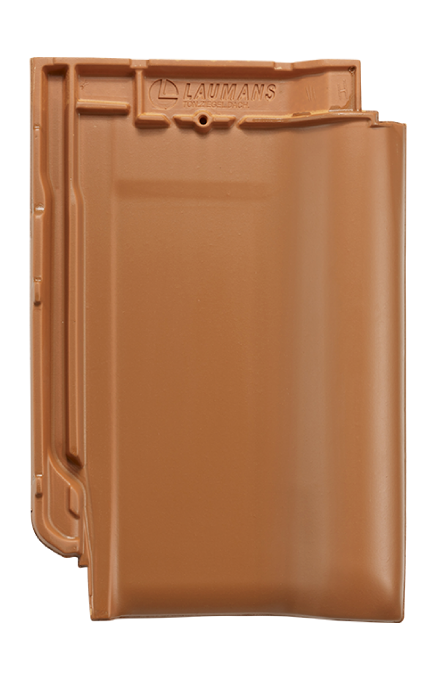 Red engobed interlocking roof tile
The red silk matte engobed roof has a watertight, strong surface that will not change colour even after many years on the roof - a roof completely without reflections, but with a natural play of colours between light and shadow. Tiefa XLVariabel, which has a sleek rounded shape is an exclusive roof tile, but at an extremely reasonable price, because only 12.4-12.7 roof tiles are used per sq.m. A complete programme of engobed accessories.
Laumans is a German subsidiary of the Randers Tegl Group. For over a hundred years, Laumans has been synonymous with glazed and engobed roof tiles of a unique high quality. Laumans combines generations of attention to quality with innovative production methods. The result is a wide range of modern and exclusive roof tiles with strong glazings and engobes.
Images show dry products photographed indoors and should be viewed as guidance only. Clay is a natural material which can therefore vary in surface, colour or tint. We always recommend ordering a sample as well as a visit to one of our many reference projects.