ROOF TILES FROM RANDERS TEGL

THERE ARE LOTS OF GOOD REASONS TO CHOOSE ROOF TILES MADE FROM GENUINE TILE. TILE IS A COMPLETELY NATURAL MATERIAL THAT COMPLEMENTS THE SURROUNDING COUNTRYSIDE AND ACQUIRES AN ELEGANT PATINA OVER THE YEARS.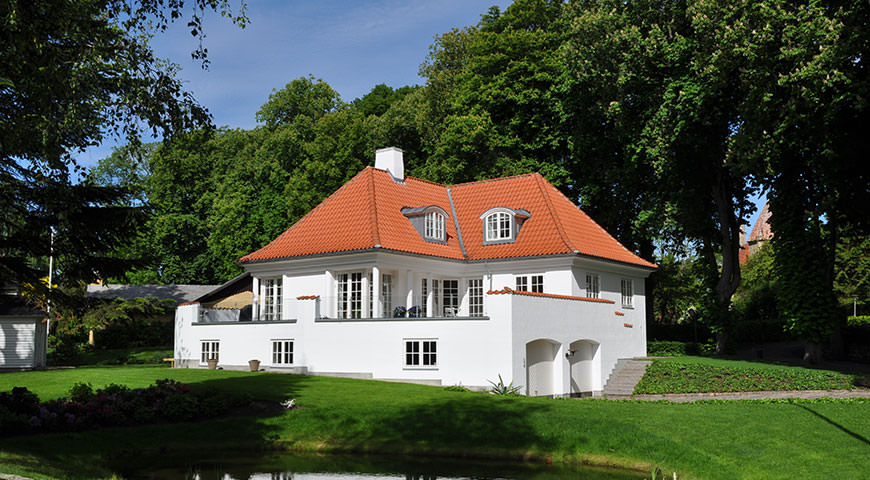 It is no surprise that roof tiles made from genuine tile are frequently copied. The real thing is, however, an extremely sound investment that will remain a source of pleasure to you and your neighbours for generations. In many cases, a genuine tile roof is no more expensive than its imitation equivalent. On the other hand, it retains its value much better – in addition to the fact that it simply lasts longer.
Roof tiles from Randers Tegl are based on tried and trusted production principles. All products are manufactured in ultra-modern and energy-optimised plants, and the range covers everything from exclusive historical formats to modern glazed roof tiles. The products are split into series from Højslev and Laumans.
Højslev is our range of classic roof tiles developed to withstand the harsh Scandinavian climate. The roof tiles are manufactured at our modern tileworks in Højslev. The tiles are based on a special clay mix with slate clay and are fired in cassettes at 1050° C – a higher temperature than many other roof tiles on the market. The result is dirt-repelling, attractive and enduring roof tiles in characteristic colours and shapes.
Laumans is Randers Tegl's German subsidiary. For more than 100 years Laumans has been synonymous with glazed and engobed roof tiles of unique quality. With roof tiles from Laumans, we combine a sense of ceramic craftsmanship developed over generations with new and innovative production methods. The result is a broad range of modern and exclusive types of roof tile in robust and intense glazes and engobes.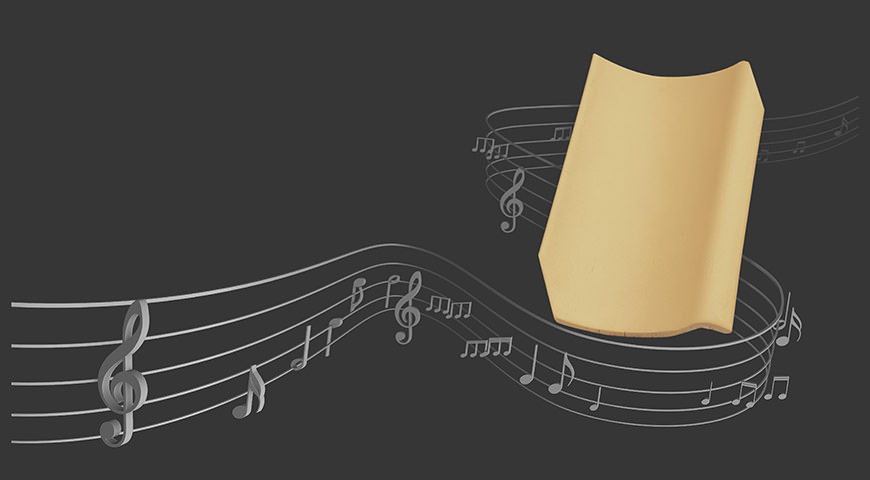 PERFECTION HAS ITS OWN UNIQUE TIMBRE
Only those roof tiles that sing of quality leave Randers Tegl! Each and every roof tile undergoes an acoustic test in which any hidden flaws and cracks in the fired roof tile are exposed. It might seem excessive, but it is actually the best way to ensure uniform high quality. Perfection has its own unique timbre. Try to listen yourself when holding the product in your hand and enjoy the pleasure of choosing a tried and tested product.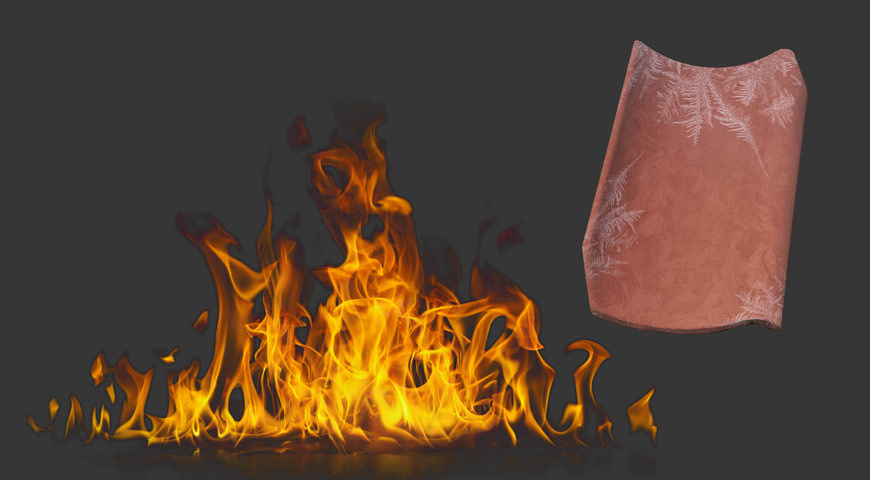 FIRED TO WITHSTAND THE COLDEST NIGHTS
Højslev roof tiles are fired in cassettes at 1050° C. Actual firing takes 2 days in a modern tunnel kiln. The entire process is carefully monitored so that all roof tiles achieve the same unique quality and hardness. This precise control ensures that the products live up to high quality requirements. It also means that we can sleep safely at night in the knowledge that our roof tiles are absolutely frostproof.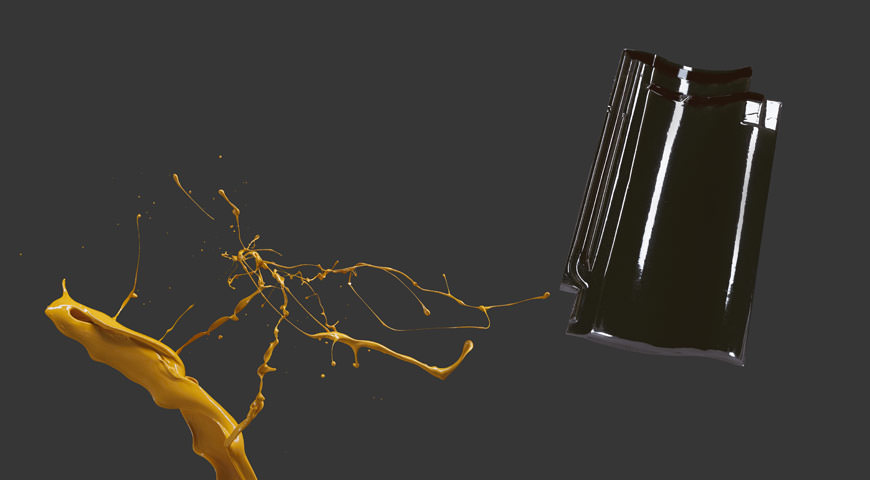 WORLD-CLASS GLAZES AND ENGOBES
Laumans' unique product quality is the result of uncompromising thoroughness and world-class glazing techniques. The tiles are produced in high-tech plants, but with respect for ceramic traditions. Although it is more common and cheaper to apply engobes and glazes with a spraying device, Laumans chooses to pour them generously over the tiles. This gives the finished products the unique depth and exclusive play of colour that make Laumans roof tiles absolutely unique.