RT 804 Højslev S-formet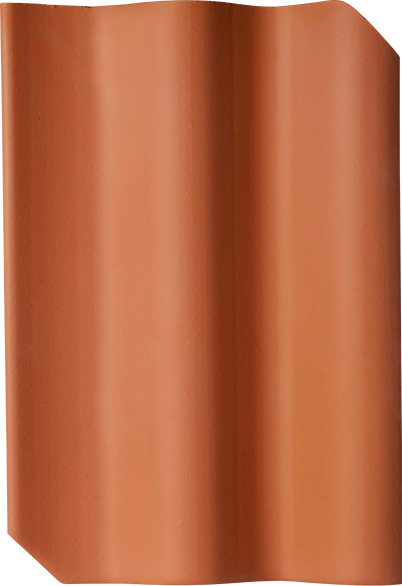 Red pantile
The S-shaped roof tile is particularly widely used in Norway and Sweden. The tile's short undulations make for a high tensile strength and can, therefore, resist the considerable pressure of snow masses.
The consumption per sq.m. is only 10.5 (- the price on the roof with S-shaped tiles is, therefore, less than that of concrete roof tiles and steel plate imitation tiles.
Højslev is a classic roof tile designed for Scandinavia's harsh climate. The roof tiles are produced at our tile works at Højslev. The tiles are based on a unique clay mixture with shale and fired in cassettes at 1,050°C - a higher temperature than many other roof tile on the market. The result is a beautiful and indestructible roof tile in characteristic colours and shapes.
Images show dry products photographed indoors and should be viewed as guidance only. Clay is a natural material which can therefore vary in surface, colour or tint. We always recommend ordering a sample as well as a visit to one of our many reference projects.