RT 810 Højslev Lille Dansk format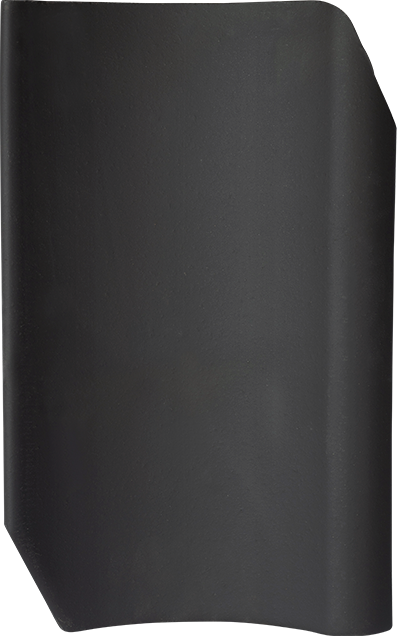 Blue softened pantile
Tile is a living natural material - and it is the small nuance differences from roof tile to roof tile that give a genuine tile roof its rich, vibrant character.
The smoked roof tile is a red pantile that is given an additional firing in a special kiln with very low oxygen supply.
The smoked colour highlights the roof tile's small colour differences and lies not only in the surface but solidly colours the roof tile.
Højslev is a classic roof tile designed for Scandinavia's harsh climate. The roof tiles are produced at our tile works at Højslev. The tiles are based on a unique clay mixture with shale and fired in cassettes at 1,050°C - a higher temperature than many other roof tiles on the market. The result is a beautiful and indestructible roof tile in characteristic colours and shapes.
Please note: Reference images are indicative and variations in color play may occur depending on the brick's firing and surface treatment. Product photos are studio shots of dry bricks. Finished masonry that is exposed to wind and weather will naturally change expression. We therefore always recommend seeing real reference buildings.
Order free samples