Basic
RT 916 4-outdoor, yellow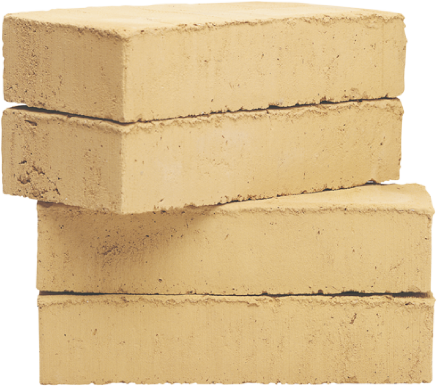 Blødstrøgen med 4 facader
BASIC 4-outdoor er en serie af blødstrøgne mursten til udvendig vandskuring.
Stenene er baseret på en optimeret lerblanding og produceres med mørtellomme og 4 facader.
Produktet er ensartet i farven samt meget målfast - til konkurrencedygtig pris.
BASIC er mursten udviklet til vandskuring eller andre former for overfladebehandling.
Referencebilleder er vejledende og variationer i farvespil kan forekomme afhængig af stenens brænding og overfladebehandling.
Produktfotos er studiebilleder af tørre sten. Færdigt murværk som eksponeres for vind og vejr vil naturligt ændre udtryk. Vi anbefaler derfor altid at se rigtige referencebyggerier.
Images show dry products photographed indoors and should be viewed as guidance only. Clay is a natural material which can therefore vary in surface, colour or tint. We always recommend ordering a sample as well as a visit to one of our many reference projects.
Order free samples