RT 811 Højslev Lille Dansk format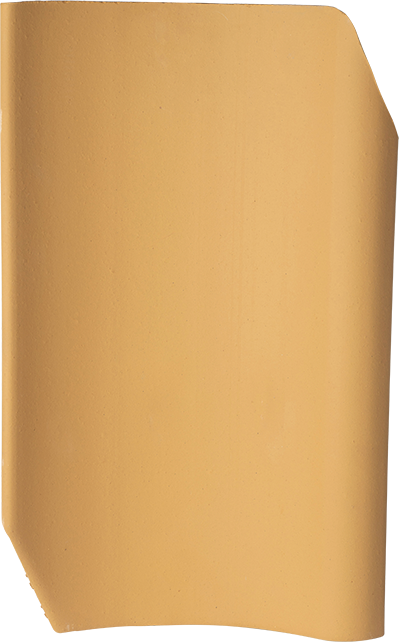 Gul vingetagsten
RT 811 Gul vingetagsten
Den gule Højslev vingetegl er fremstillet af samme specielle lerblanding som de problemfrie røde Højslev Tegl.
Den gule farve helt igennem tagstenen skyldes udelukkende, at vi tilsætter titandioxid til den unikke rødlersblanding.
Alle de gode Højslev-egenskaber - tæt smudsafvisende overflade, lav vandoptagelse og frostbestandighed - er helt uændrede.

Højslev er klassiske tagsten udviklet til Skandinaviens hårde klima. Tagstenene produceres på vores teglværk i Højslev. Stenene er baseret på en unik lerblanding med skiferler og brændes i kassetter ved 1050° C – en højere temperatur end mange andre tagsten på markedet. Resultatet er smukke og uforgængelige tagsten i karakteristiske farver og former.
Please note: Reference images are indicative and variations in color play may occur depending on the brick's firing and surface treatment. Product photos are studio shots of dry bricks. Finished masonry that is exposed to wind and weather will naturally change expression. We therefore always recommend seeing real reference buildings.
Order free samples